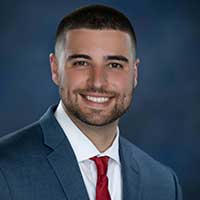 Jason Horowitz




NYS Broker/NJ Broker, Property & Casualty Insurance Broker, Broker of Record
Email: jason@TriforceCRE.com
Direct Line: (845) 450-6501
Office Line: (845) 450-6500 x 777
Having been exposed to the industry since birth, Jason has developed a keen sense for real estate starting with years of Property Management experience which has since developed into Commercial Real Estate Sales and Leasing.

Jason is also a licensed Property & Casualty Insurance Broker.


Specialties: investment properties, office leasing, store leasing, industrial leasing, property management, insurance.
---
Mark Glasel

NYS Associate Broker/NJ Salesperson
Email: mark@TriforceCRE.com
Direct Line: (845) 450-6503
Office Line: (845) 450-6500 x 503
Over 40 Years Experience – 19 years in New York City specializing in Sales and 20 years in Rockland County specializing in Sales and Leasing of Commercial Properties.
Specialties: investment properties, office leasing, store leasing, industrial leasing.
---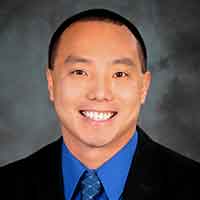 Adam O'Gorman

NYS/NJ Associate Broker
Email: adam@TriforceCRE.com
Direct Line: (845) 450-6502
Office Line: (845) 450-6500 x 502
Adam O'Gorman has a business oriented mindset. He started a very successful tutoring business when he was 17 and continued to run it for 10 years. He was also a teacher for 4 years and turned around 2 school's math programs. After fulfilling his goal of being a teacher, he moved on to being the managing partner of a fine dining Japanese restaurant. After completing that goal, he decided to pursue the goal of selling real estate and focused in the residential market. He finally found his niche in the commercial real estate market where he excels in providing his clients with honesty, promptness, and aptitude. He treats his client's properties as if they were his own. As one client writes, "Working with you was a trouble-free experience and you were very accommodating in all the tasks needed to the job done. Thank you for making out renting process smooth and helping us find the perfect tenants to fit our requirements."-S Macchia.
---
Triforce Commercial Real Estate LLC's Associates
---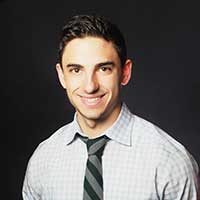 Michael Bongiorno

NYS Salesperson/NJ Salesperson
Email: mbongiorno@TriforceCRE.com
Direct Line: (845) 596-0605
Michael Bongiorno is a Rockland County native and has considerable knowledge of the communities and markets in the New York Metro Area. A graduate of Fordham University, Michael takes great pride in building strong relationships with clients and providing creative solutions for their real estate needs. He hopes to maintain and grow these relationships throughout his career in Commercial Real Estate, and aspires to make meaningful contributions to the continued growth and development of the Tri-State region. Michael is currently a full-time student at Columbia University studying Real Estate Development.
---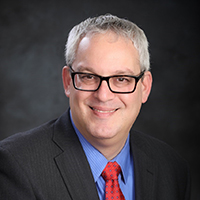 Richard Feinberg

NYS Salesperson
Email: rfeinberg@TriforceCRE.com
Direct Line: (914) 391-4008
Richard was born and raised in Rockland County NY and enjoys using his in-depth knowledge of the surrounding counties to assist his clients in finding the right property. Richard is an active member of HGAR, NYSAR, NAR, and the Rockland Business Association. In addition to the previously mentioned affiliates Richard has all the skills and resources to provide you with the professionalism and expertise that you are looking for to have a successful real estate experience.

Mr. Feinberg specializes in applying his expertise in marketing, communications and negotiation skills to his commercial real estate practice and focuses on office space, industrial, retail and multifamily properties that will generate income to help exceed the business and investment goals of his clients.

Richard brings a strong background in managerial and executive positions in a diverse group of companies including Time Warner Business, Optimum Lightpath, CTC Communications and Broadview Networks. During his tenure in these companies Richard has worked and negotiated with thousands of C level executives and brings that unique skillset to his real estate career to make sure that his clients are getting the best representation possible.
---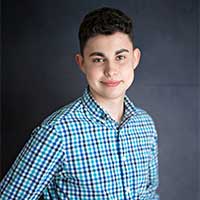 Chaim Volvovitz

NYS Salesperson
Email: Chaim@TriforceCRE.com
Direct Line: (845) 535-9961
Having joined the work force at a young age, Chaim gained 3 years experience in customer service and retail sales before the age of 18.

He brings a fresh approach to his work-space, revolutionizing the receivables department in his job at electric outlet.

Chaim has attained professional knowledge of the construction, lighting and electric industries which gives him an edge in real estate.